Phoenix To Do's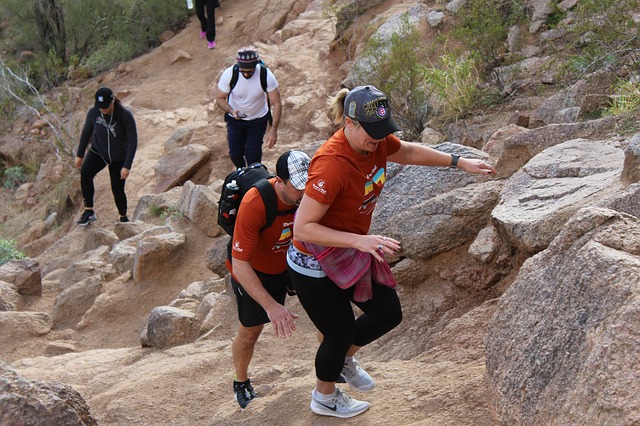 Whether you are looking for fun or fun with the family, you can find it in Phoenix…
Carnival of Illusion

, 2400 E. Missouri Ave.,

☎

+1 480 359-7469.

The Carnival of Illusion Parlour Show presents national quality magic in an intimate setting at the Historic Arizona Biltmore Resort and is limited to a few dozen guests. The hosts are the National Recipients for Excellence in Magic and have performed as house entertainers at the world's top resorts, for Fortune 100 CEOs, to the 200 Most Powerful Women in America.

Piestewa Peak

(formerly Squaw Peak), 2701 E Squaw Peak Ln (enter off of Lincoln Dr, just west of S.R. 51), 5AM-11PM daily. Right in the middle of Phoenix liesPhoenix Mountains Park. The park offers a strenuous one to two-hour hike to the top of Piestewa Peak (elevation 2,610 ft/795 m), offering fantastic 360° views of the city and its surrounding environment. Especially during the hot summer months (up to 110-115°F/43°C in the afternoon), use caution and bring lots of water and a hat. There is no shade and parts of the trail can be quite steep and rocky. The Park also has several picnic areas.
Phoenix Symphony

, 455 N 3rd St,

☎

+1 602-495-1999,

The city's classical and pops orchestra, presenting a 25-week season of concerts.
Arizona Opera

, 4600 N 12th St,

☎

+1 602 266-7464

Presenting a season of five grand opera productions, with emphasis on Verdi, Puccini, and Mozart.

Arizona Theatre Company

,

Professional theater in downtown Phoenix's Herberger theater complex.
Mesa Arts Center

, 1 E Main St, [[Mesa]],

☎

+1 480 644-6500,

Visit the newly constructed and award winning MAC. Home of contemporary art displays and studios, as well as the Southwest Shakespeare Company and the Mesa Symphony Orchestra.
Desert Storm Hummer Tours

,

☎

+1 866-374-8637,

Since 1995, Desert Storm Hummer has specialized in Sonoran Desert adventures. If you are truly adventurous, experience the dark side of the desert. Night vision tours let you witness desert life after dark!
Sea Life Aquarium

, 5000 Arizona Mills Circle (Arizona Mills, Tempe),

☎

480-478-7600,

M-Sa 10AM–9PM, Su 11AM–6PM. Features many strange, beautiful and fascinating creatures of the deep with close views of everything from the humble starfish to tropical sharks, all in displays which carefully recreate their natural habitats. $17.50.
Musical Instrument Museum

, 4725 East Mayo Boulevard Phoenix, AZ 85050 (Near AZ-51 and AZ-101 intersection),

☎

(480) 478-6000,

Monday, Tuesday, Wednesday, and Saturday – 9 AM – 5 PM Thursday and Friday – 9 AM – 9 PM Sunday – 10 AM – 5 PM. Fascinating place where you could easily spend several hours. Some distance outside of town – a car is needed to get there. $15.
Phoenix Theatre

, 100 E. McDowell Ave (Corner of McDowell and Central Ave),

☎

602-889-5286,

10 AM – 5 PM. Professional theatre in an intimate setting. Celebrating its 91st season in downtown Phoenix's Art Museum complex. New Works Festival in July. 62.00.